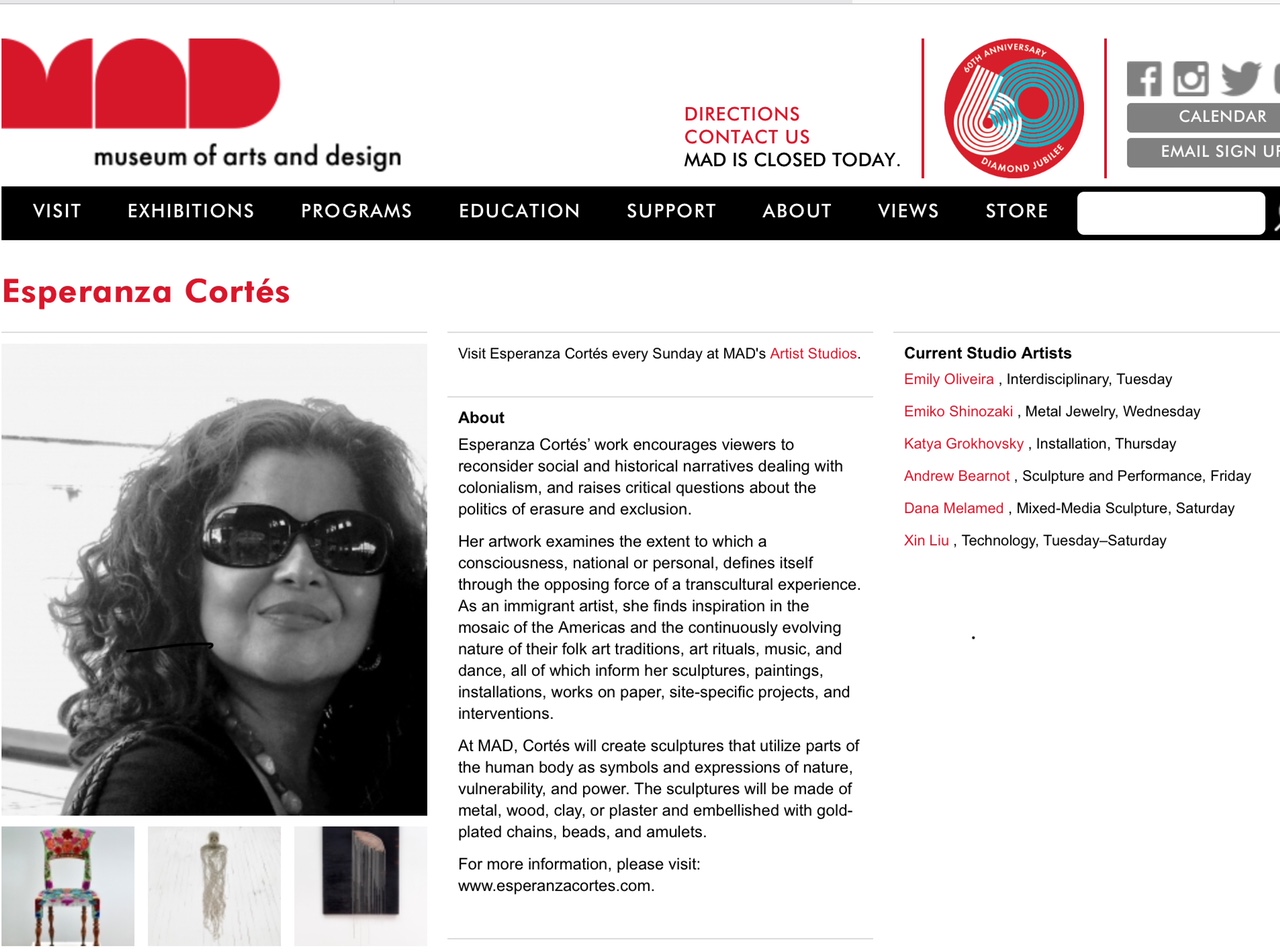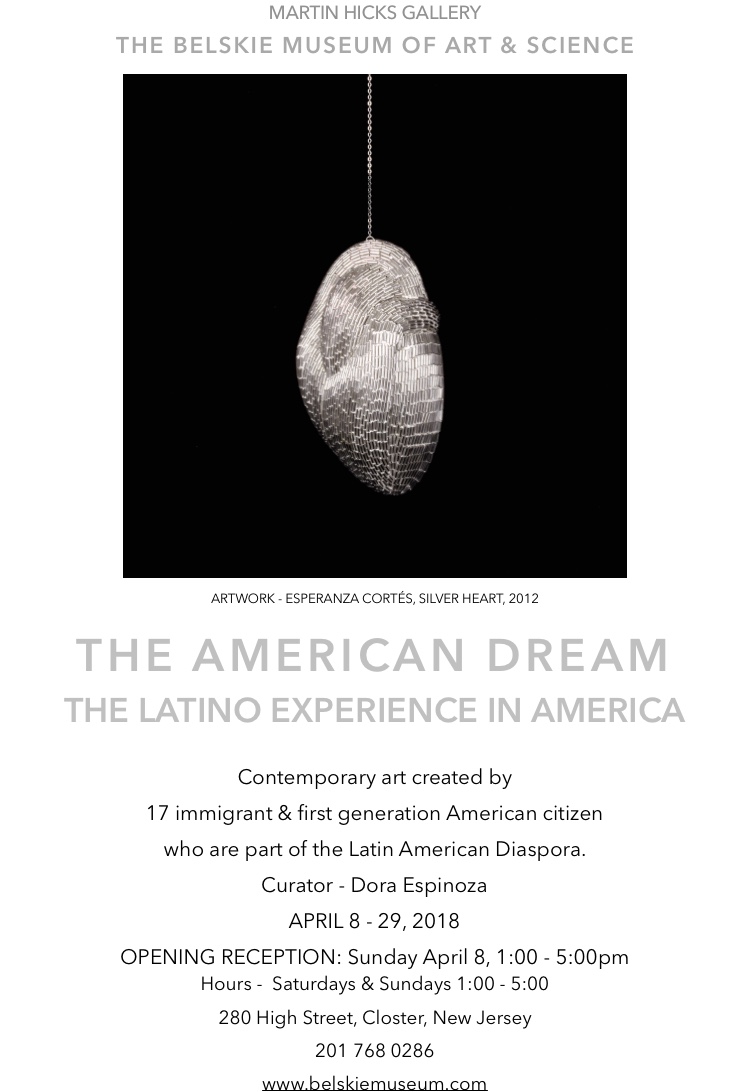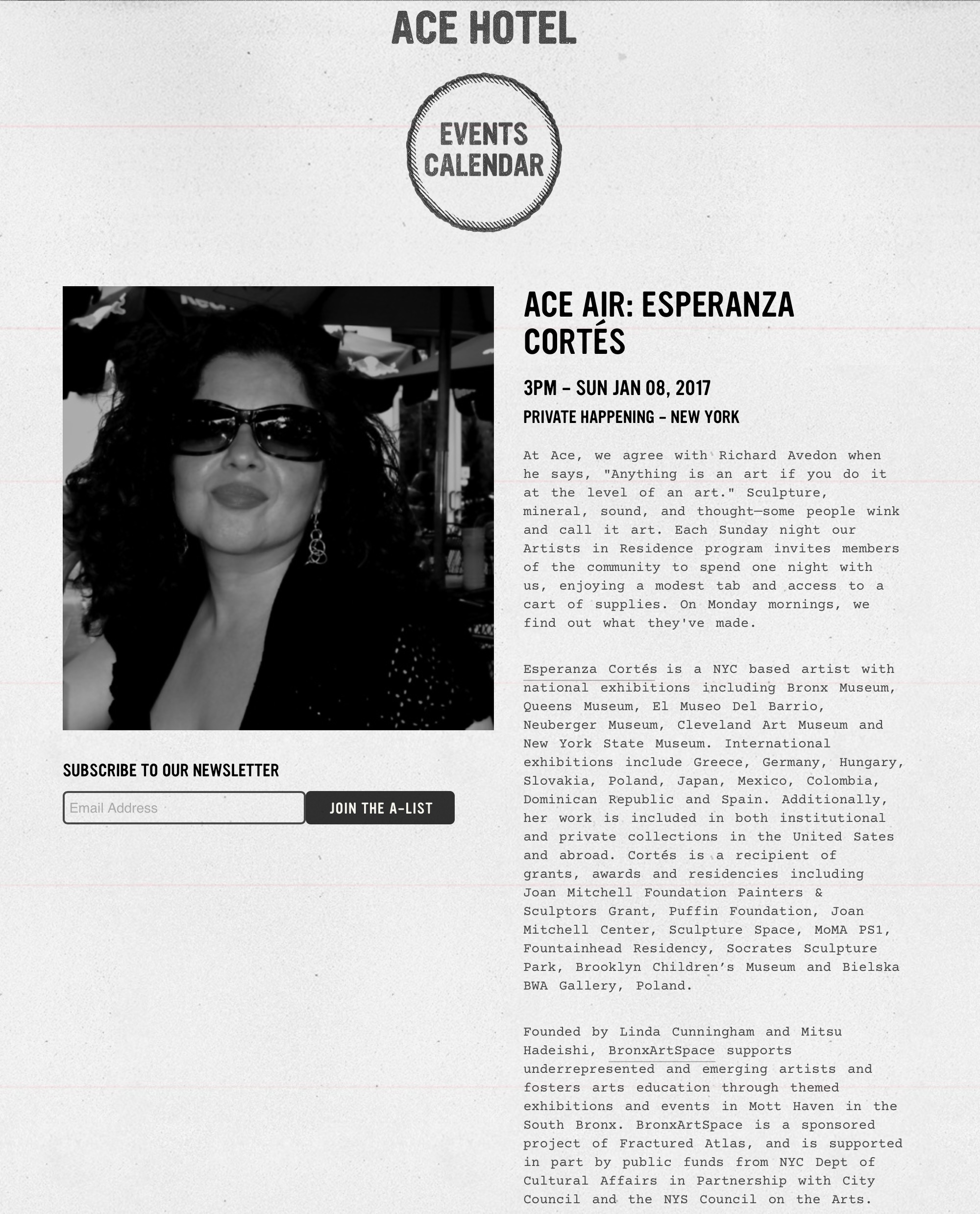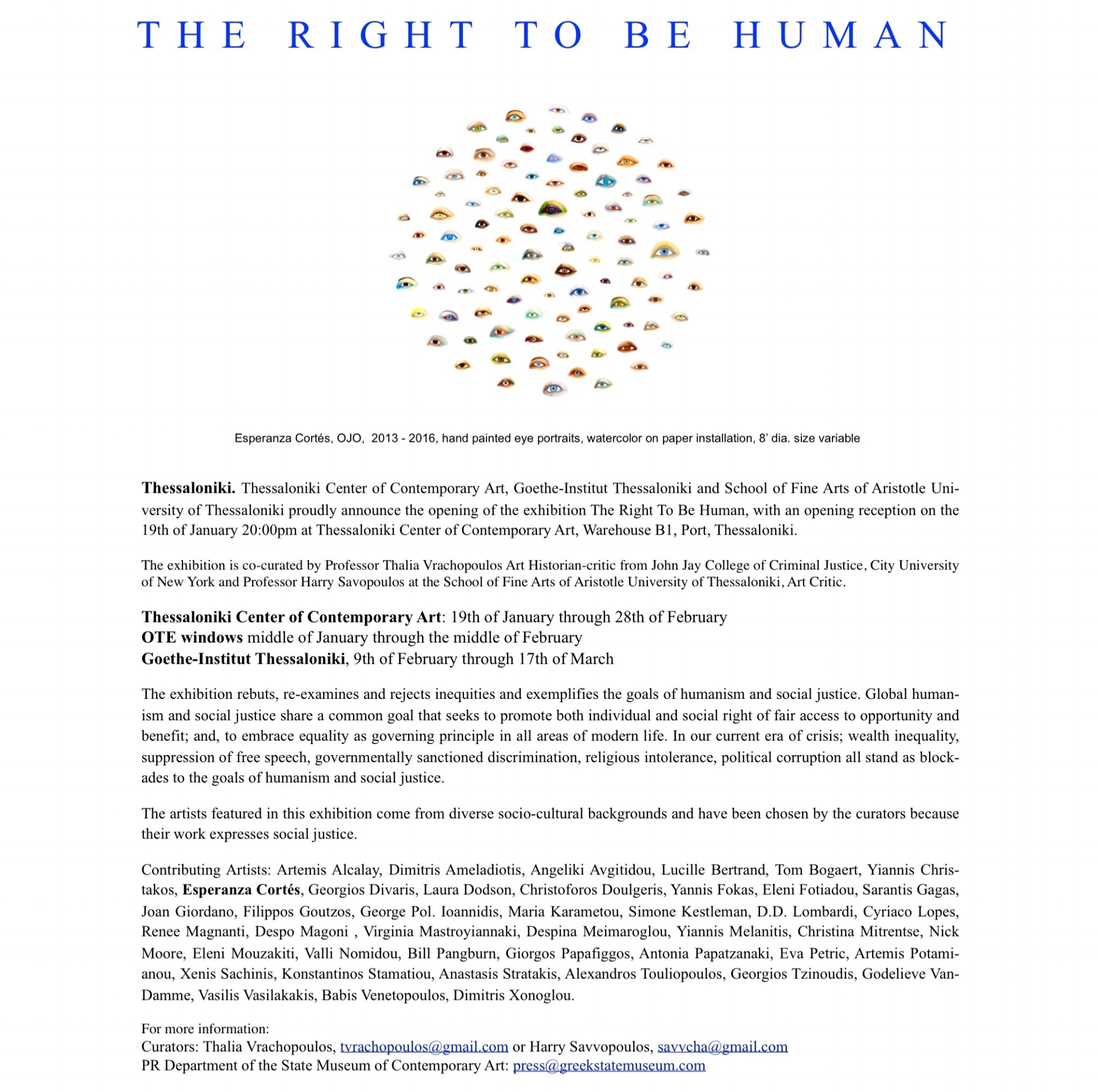 Canté Jondo, exhibition at Smack Mellon Gallery
Thomas Hunter Project Space
DEMISE
Artists in the exhibit include Rina Banerjee, Esperanza Cortés, Jae Rhim Lee, Brian Maguire, Paolo Pelosini and Levent Tuncer and will include Lee's Infinity Burial Project, Maguire's portraits of the women of Juarez, Mexico and Tuncer's Jinndom series.
SONATA OSCURA
GALERÍA DEL BARRIO
162 1/2 E 104th Street
NYC, NY 10029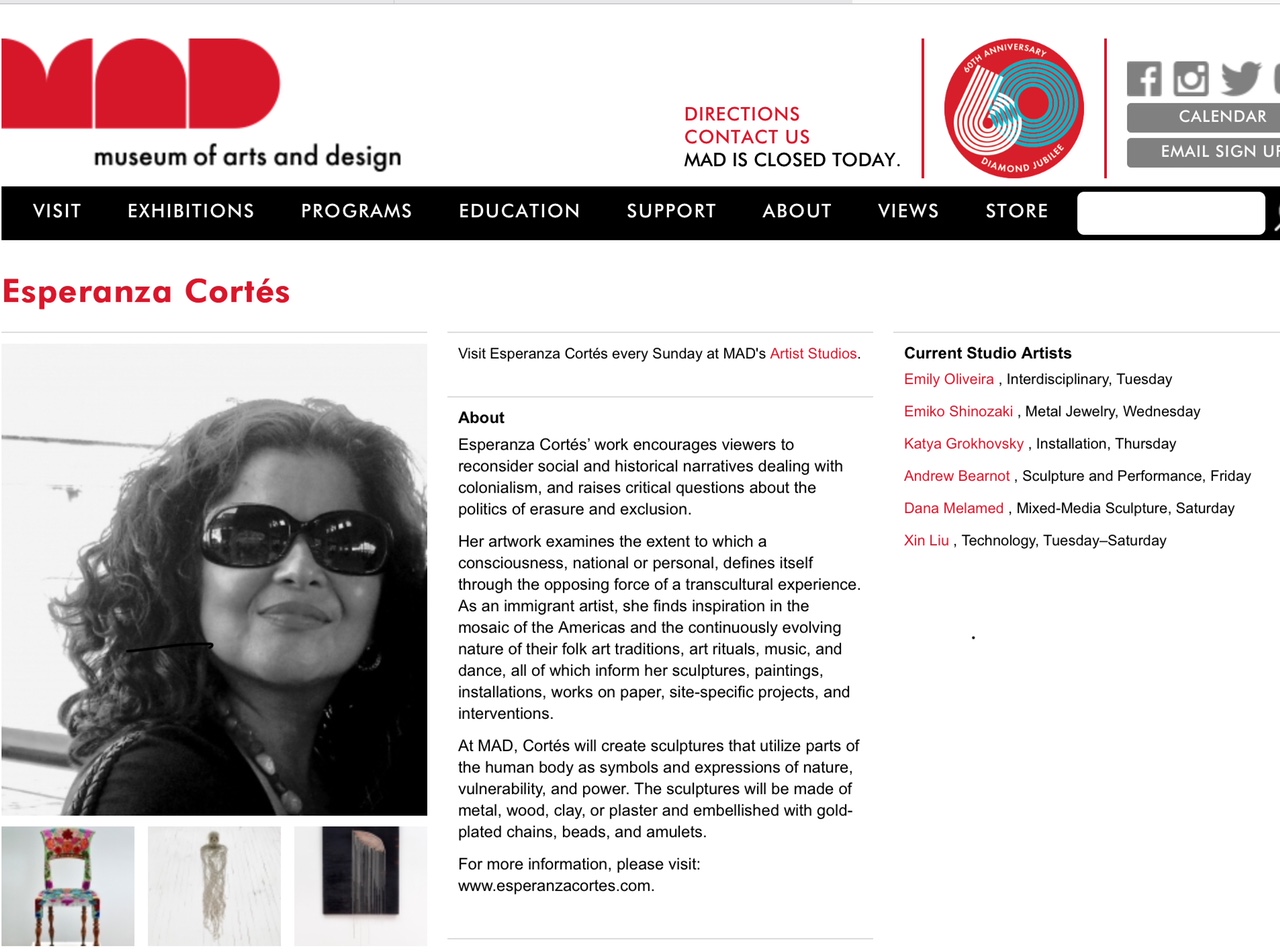 Museum of Art and Design
MAD is pleased to welcome a new cycle of #MADArtistStudios residents, including Esperanza Cortés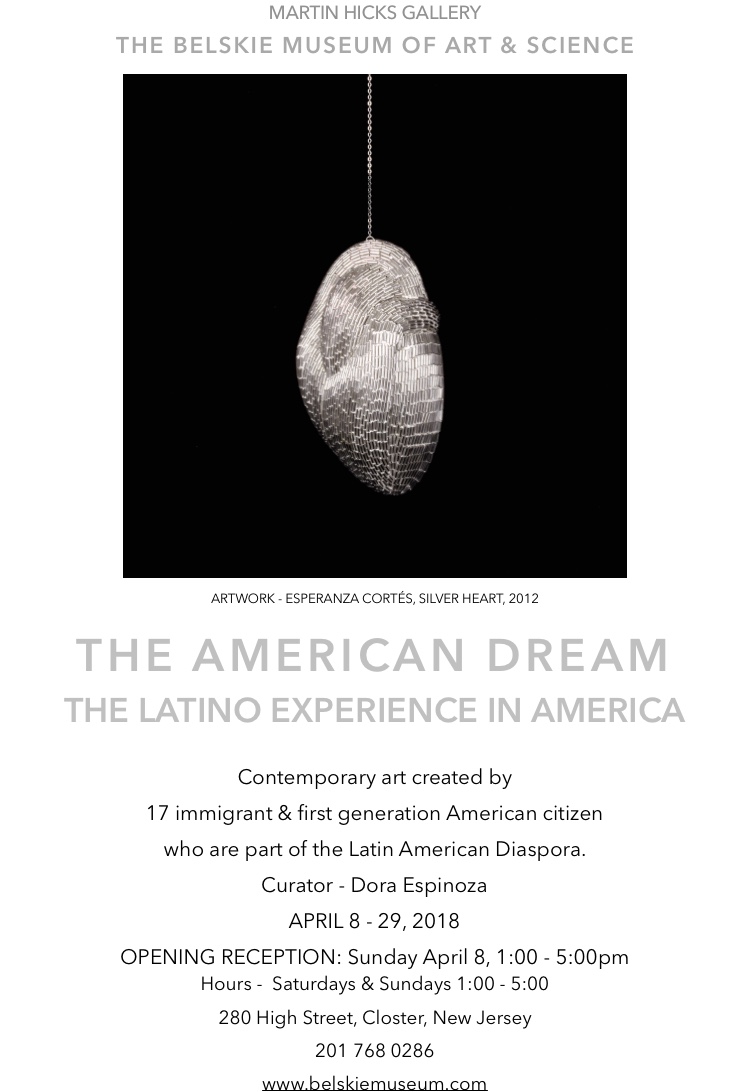 SONATA OSCURA - EARTH MADE FLESH
THE GALLERY AT SOUTH POINTE
BRIC WORKSPACE RESIDENCY 2017
Esperanza Cortés at Longwood Art Gallery
WHITEHOT MAGAZINE ARTICLE ABOUT MY WORK
BRIC GALA 2017
I am so pleased to have my work featured at the at the BRIC GALA. Three of my installations were highlighted including an animation of my piece OJO.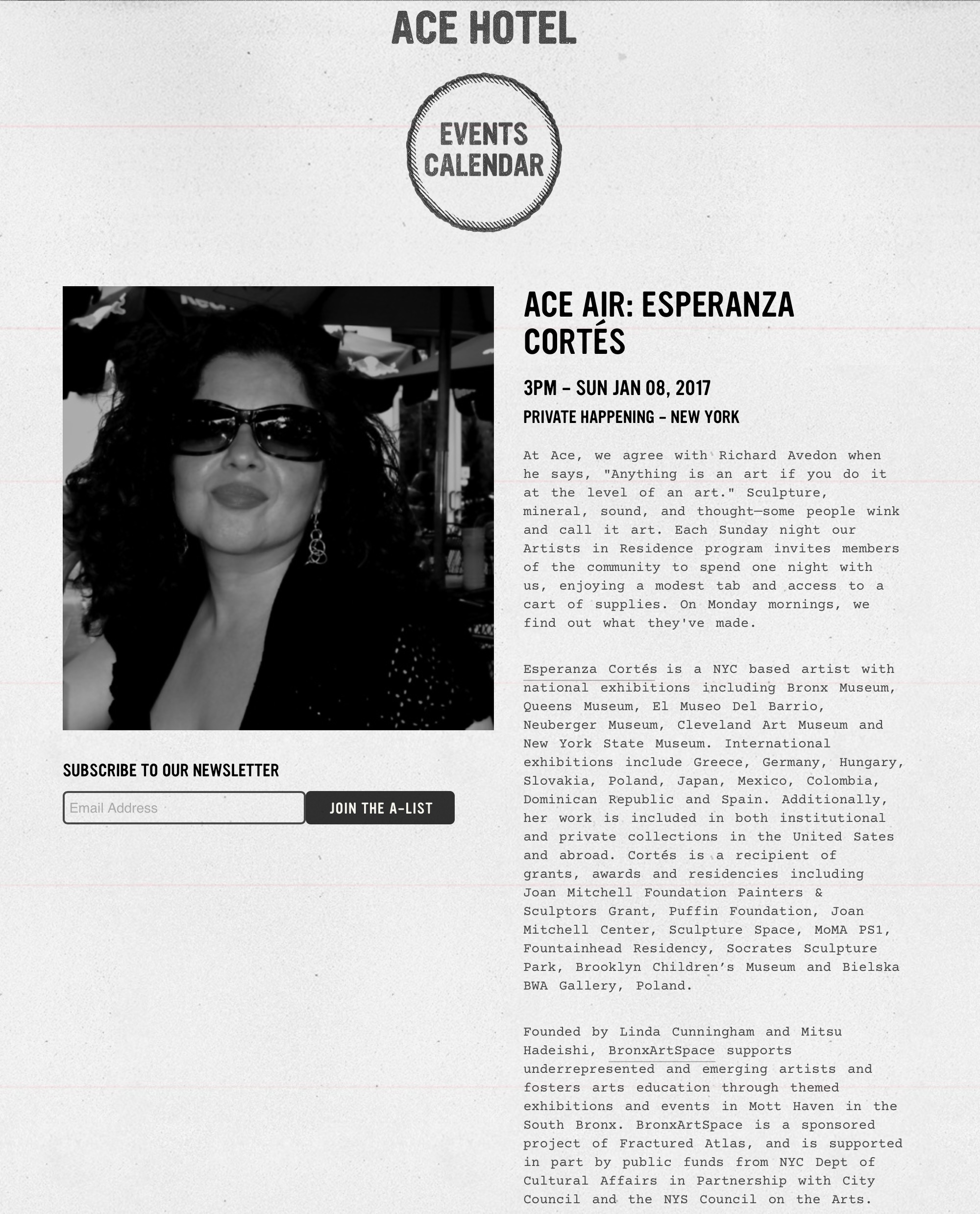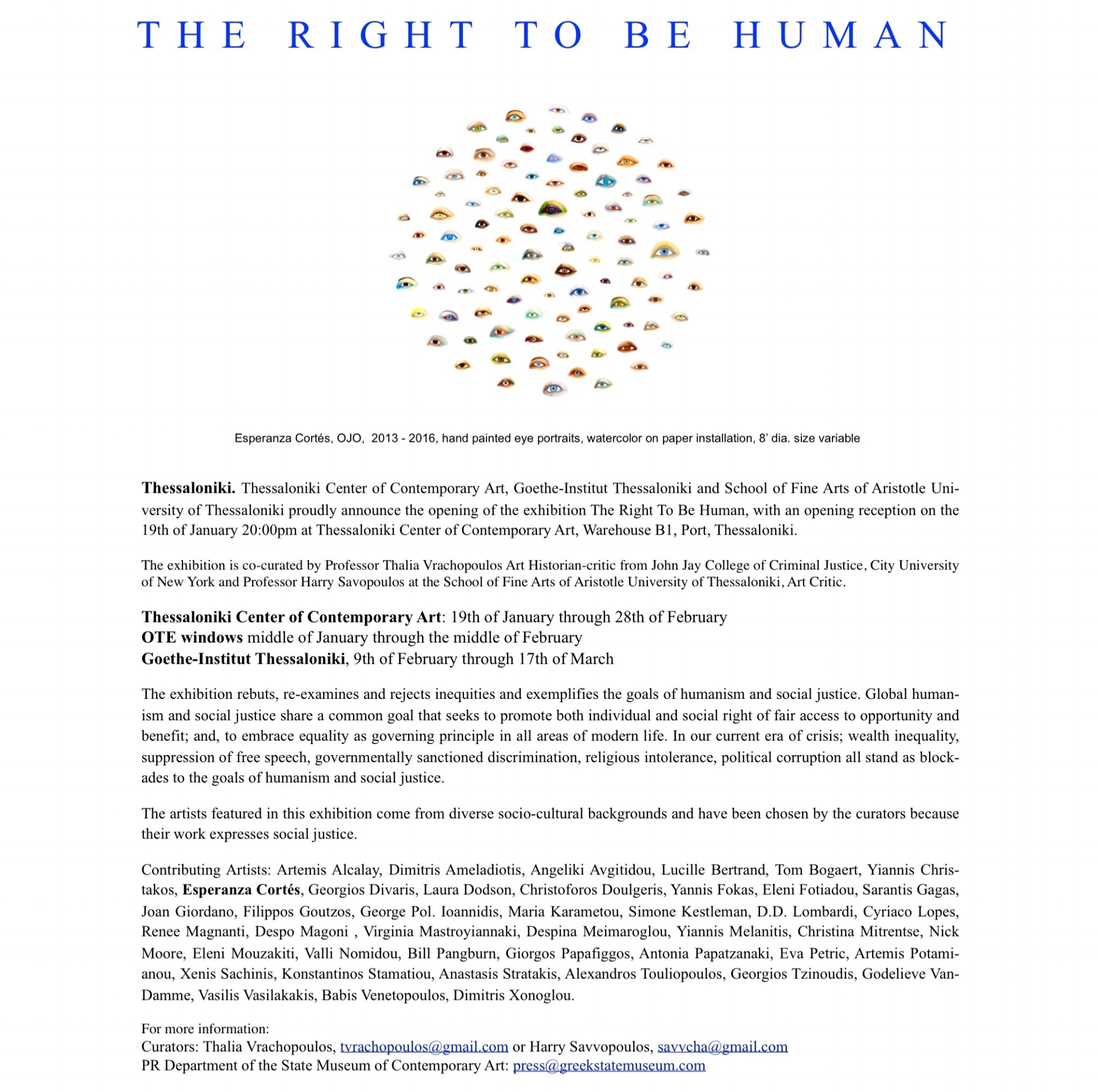 THESSALONIKI MUSEUM OF CONTEMPORARY ART